Bravo to Bravo for stopping use of "JAP" for... →
Kudos to former SF supervisor Michael Yaki for getting the Bravo TV network to stop allowing the use of "JAP" to describe "Jewish American Princess" in a new reality show.
It's time to take the offensive yellowface of "The... →
What It Means To Be Asian
generasian: Asian. What images flash to your mind when you see that word? Some classmates from China, maybe some fleeting moments of anime, chopsticks, perhaps noodles.  But what about the other parts of Asia? Read More
Nikkei View: Mystery author Naomi Hirahara comes... →
The fifth novel in Hirahara's series about elderly retired Japanese American gardener Mas Arai, "Strawberry Yellow," has just been published.
Nikkei View blog: South Korea's obsession with... →
South Korea is the world's busiest country for plastic surgergy, especially for women. By some accounts, 20% of South Korean women have had some form of cosmetic work done on their face, with eyelid surgery to add a fold being the most popular cut. But the amount of surgery goes way beyond just making an epicanthic fold  in the eyelid. This is human sculpting of the face… and it's...
3 tags
Invention we didn't need: Japanese fork that... →
Those crazy Japanese are at it again, coming up with ideas for things that aren't going to help us evolve. I'm not sure what this noise-making fork does….
4 tags
Sign a petition to get Google to remove the... →
Angry Asian Man wrote about this in November, but the racist "Make Me Asian" app is still available on the Google Play app store. It's time to sign a petition to get the app removed. 
2 tags
3 tags
The burning question of the day: Why are there no... →
From my Nikkei View blog. A producer from KPCC in Los Angeles interviewed me on my thoughts on this topic, and it got me to thinking… and blogging.
Asian American player helping to lead CU Buffaloes... →
3 tags
Chinese manga artist opens new chapter in... →
2 tags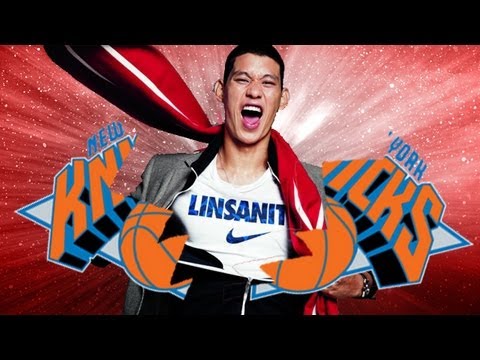 2 tags
Wait, what? Japanese company introduces toilets... →
The video is priceless….
3 tags
Pho restaurants spreading like wildfire across... →
Story by my friend Joe Nguyen of The Denver Post's YourHub, who covers Aurora,the 'burb to the east of Denver.
3 tags
If you want to keep up with NYC's Korean... →
Another well-curated Facebook page worth Liking, if you want to follow news in New York's Korean community, especially in the wake of the tragic subway murder of a Korean man.
2 tags
New Facebook page posts Asian & Asian American... →
This page is pretty thorough and posts stories that I find myself clicking to read and view every day. Check it out, Like it and bookmark it….
2 tags
Amazing: Letters fr Japanese American internment... →
A lot of people in the Denver Japanese American community remember TK's pharmacy, it was part of the throng of JA-owned businesses in the postwar years in the area now known as the hipster haven LoDo.
3 tags
PSY performs on American Music Awards, and racist... →
From my Nikkei View blog: The racist reaction to the PSY/MC Hammer collaboration is disturbing, but I think there's a profound significance to the choice of Hammer performing with PSY.
1 tag
Nikkei View: Is George Takei the coolest — or... →
Sulu, as some of us will forever think of George Takei, turns crooner in this spoofy Old Navy TV commercial, which debuts during the American Music Awards. Dang, the man is awesome… and odd!
2 tags
Video: Missed during Olympics - 1st AsianAm to win... →
Cool learning about pioneering Asian Americans. So much we don't know, or have forgotten.  UPDATE: Helpful Facebook friends have pointed out that Hawaiian native and god of surfers Duke Kahanamoku won a gold medal winner in the 1912 Stockholm Olympics. Guess I better let NBC LA know….
3 tags
Ming-Na Wen to star in Joss Whedon's ABC pilot... →
Very cool news, to see S.H.I.E.L.D get a chance as a TV franchise but to see Ming-Na Wen continue her TV work. She was last seen as a senator in the sci-fi dramedy "Eureka" but before that, in "SGU Stargate Universe" and a few cameos in "Two and a Half Men" but probably best known for a stint almost a decade ago in "ER". Film fans would probably...
6 tags
Author Shewanda Pugh in USAT on mixed-race... →
Don't let "romance" novel fool you — Pugh writes with a skill and concise style that would fit a Dashiell Hammett detective narrative. She's a mixed-race author whose first book features a mixed-race African American/white woman and a Japanese American man. She's breaking stereotypes in her book and in real life. 
Cosplay is the highlight of Denver's Nan Desu Kan... →
From my Nikkei View blog…
2 tags
From my Nikkei View blog: "Transformers: The... →
Transformers is a huge Hollywood creation, but I like to think of the robots' humble origins as a Japanese toy line.
4 tags
"Gangnam Style" artist PSY signed by US label:... →
I'll write a blog post about this, but the US charts have had a string of foreign hits over the decades (most notably, for Asian artists, "Sukiyaki" by Kyu Sakamoto in the early '60s). It's cool but you have to wonder if foreign language artists really can have viable careers, or if they're just a momentary exotic blip. So, kudos to Korean artist PSY for getting...
2 tags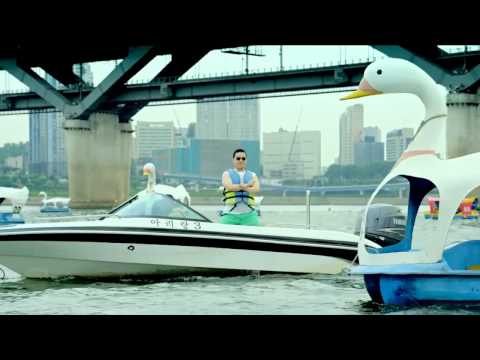 2 tags
Cool book by a Japan expert about the first... →
3 tags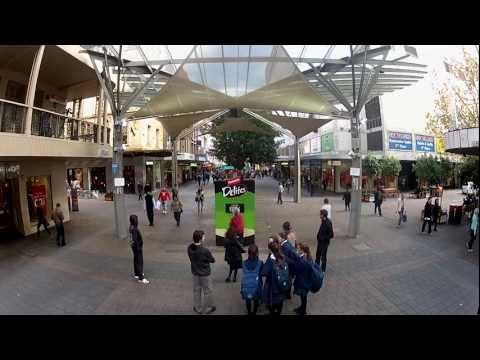 Napalm survivor honors AP photographer who shot... →
Wow, powerful reunion of AP cameraman Nick Ut and the woman he photographed during the Vietnam War, screaming and fleeing a napalm attack.
4 tags
Hurry: V3con early-bird registration prices... →
V3 Asian American Digital Media Conference is coming Sat. Aug. 26 at the Japanese American National Museum in LA's Little Tokyo with an opening reception and award ceremony Fri. Aug 24 at Pacific Asia Museum in Pasdena. The panelists are being booked, and the agenda's being firmed up. It's gonna be super cool. It's the next iteration of the Banana Asian American...
3 tags
Nikkei View: Marian Barry keeps digging a deeper... →
From my blog: I couldn't help commenting on Marion Barry's amazing run as a popular politican despite a drug arrest, other legal issues and a spate of dumb statements. His anti-Asian remarks really bug me, in spite of his apology today. Abd of curse, he insulted Polish people while he's trying to make peace with Asians. Doh!
3 tags
9th grade filmmaker Matthew Shimura wins C-SPAN... →
From my Nikkei View blog: Nice work by a 9th grader in Honolulu who produced an 8-minute documentary about Japanese American internment during WWII, inspired by his uncle's imprisonment at Manzanar.
4 tags
With China as partner in "Iron Man 3" production,... →
The buzz in Asian American circles had been that "Iron Man 3" would feature the Mandarin as Tony Stark's foe, and he would be played by Chinese actor/singer Andy Lau. But Lau's now cast as Iron Man's friend (along with a bunch of other A-list Chinese actors), and Ben Kingsley is apparently the Mandarin, with little emphasis placed on his ethnicity. That's...
4 tags
This terrific website about the Amache internment... →
The Amache Preservation Society is a group of students at Granada High School in southeast Colorado, close to the Kansas border. John Hopper, a teacher at the school (and a true hero), helped form the Society from a class he taught, where students volunteered to restore the site of the WWII concentration camp where Japanese Americans were interned. They've done incredible great work, and now...
2 tags
Stricter admissions at City University of New York... →
And you guessed it: the shift is more Asian students, fewer African American and Latinos.
1 tag
Presidential Proclamation -- Asian American and... →
Here's the proclamation from the White House.
1 tag
Asian women command premium prices for egg... →
Asian women can be paid up to $20K for donating eggs while other women earn around $6K — if their eggs are in demand at all. This creeps me out, but the eggs are used by infertile Asian couples. It's just that Asian babies are more in demand than other ethnicities.
1 tag
Watch
It's nice to hear when cool projects that are trying to raise fund via online sites like Kickstarter and IndieGoGo make their goals. This Chicago theatrical performance, "My Asian Mom," has just a few hours left and they busted past their $3500 goal and already raised $4360. Check out the project: http://www.indiegogo.com/MyAsianMom
3 tags
Nikkei View blog: A singer-songwriter Connie Lim... →
Check out Lim's music if you're familiar with her: introspective, moody, powerful, melodic. She'll add a classy creative element to V3con's opening reception on Friday Aug 24, and she's agreed to be a panelist during the conference of Asian American Digital Media the next day, Sat Aug 25.
4 tags
Nikkei View blog: Final (?) episode of Yul Kwon's... →
Tune in, turn it on, watch online and let PBS know how cool it would be if Yul gets a chance to continue this groundbreaking, gorgeously shot and edited series.
5 tags
Denver marks the 100th anniversary of cherry trees... →
Fro my Nikkei View blog. It was a damned cold day for a tree planting, but about 100 people showed up and planted 50 cherry blossom trees in short order at Green Valley Ranch near DIA.  Here's a video of a koto performance of the classic folk song, "Sakura" ("Cherry Tree") during the luncheon after the planting: <iframe width="560"...
3 tags